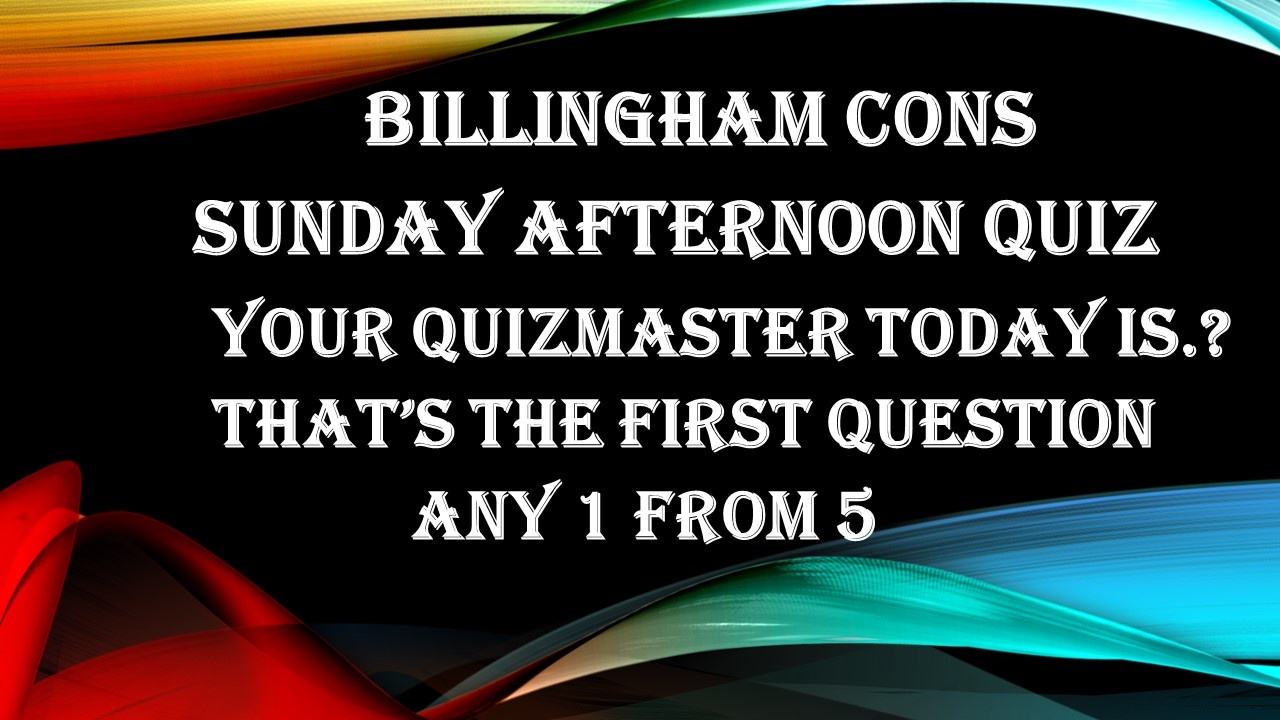 Always popular the Billingham Constitutional hosts a number of general knowledge quizzes thought the week with 'Drinks Tokens' as prizes.
The week starts off with our ever so popular 'Bob Welch Sunday afternoon quiz', this takes place in the concert room and also includes a 1 to 40 mini tote with two prizes and bingo which follows the quiz. The Sunday afternoon bingo has its own 'Top, Middle or Bottom prize on the back of the book.'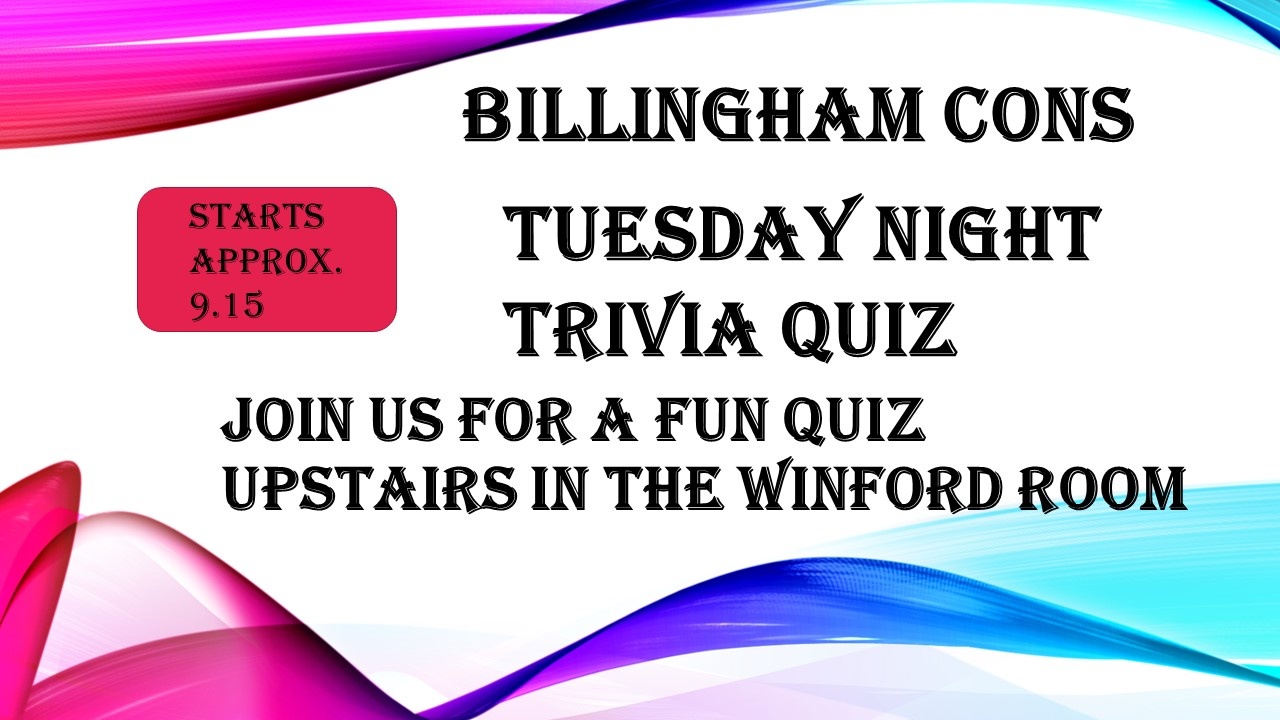 Tuesday night in 'The Winford Room' form 9.15pm and the best quiz minds in the Con's test your skill of a full gambit of general knowledge.
This quiz is different it that three quiz masters take turns in trying to catch you out, so one week is never the same as the last.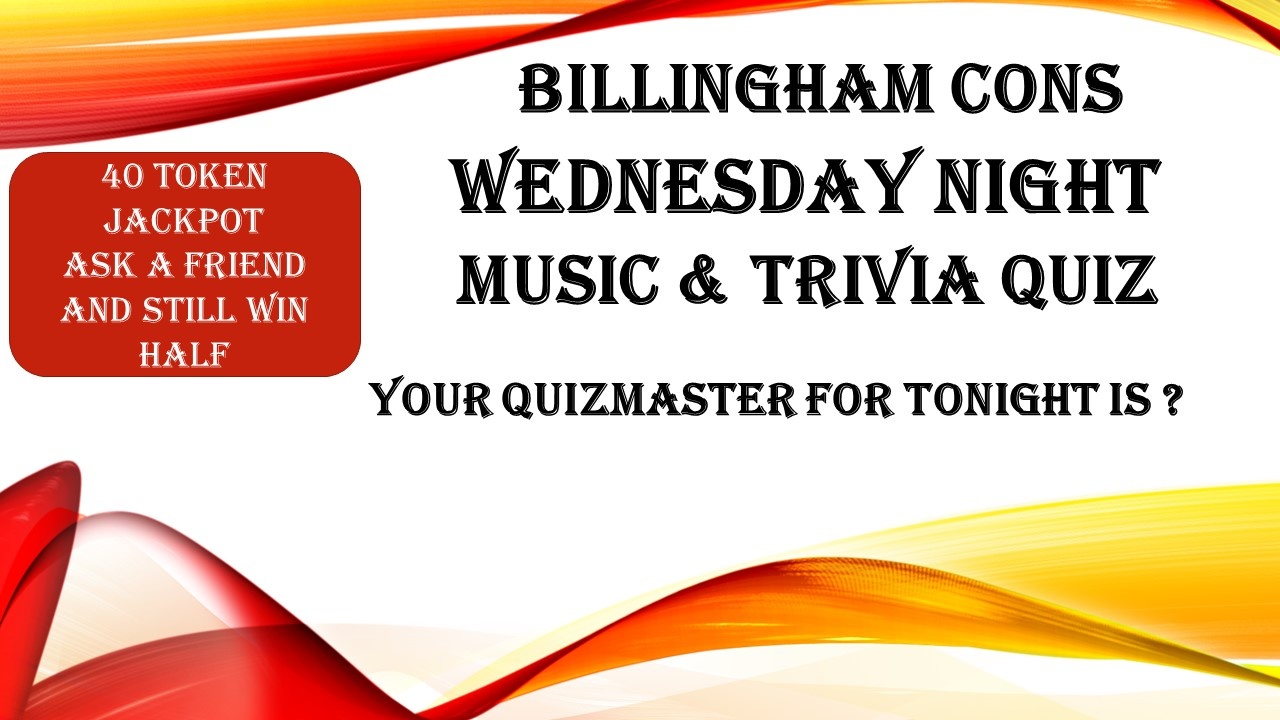 Wednesday evening in 'The Lounge' is a more intimate quiz with teams fighting out and doing their best to beat the quiz mind of Mark Bradshaw with his quiz knowledge.
The fun starts at 9.20 pm.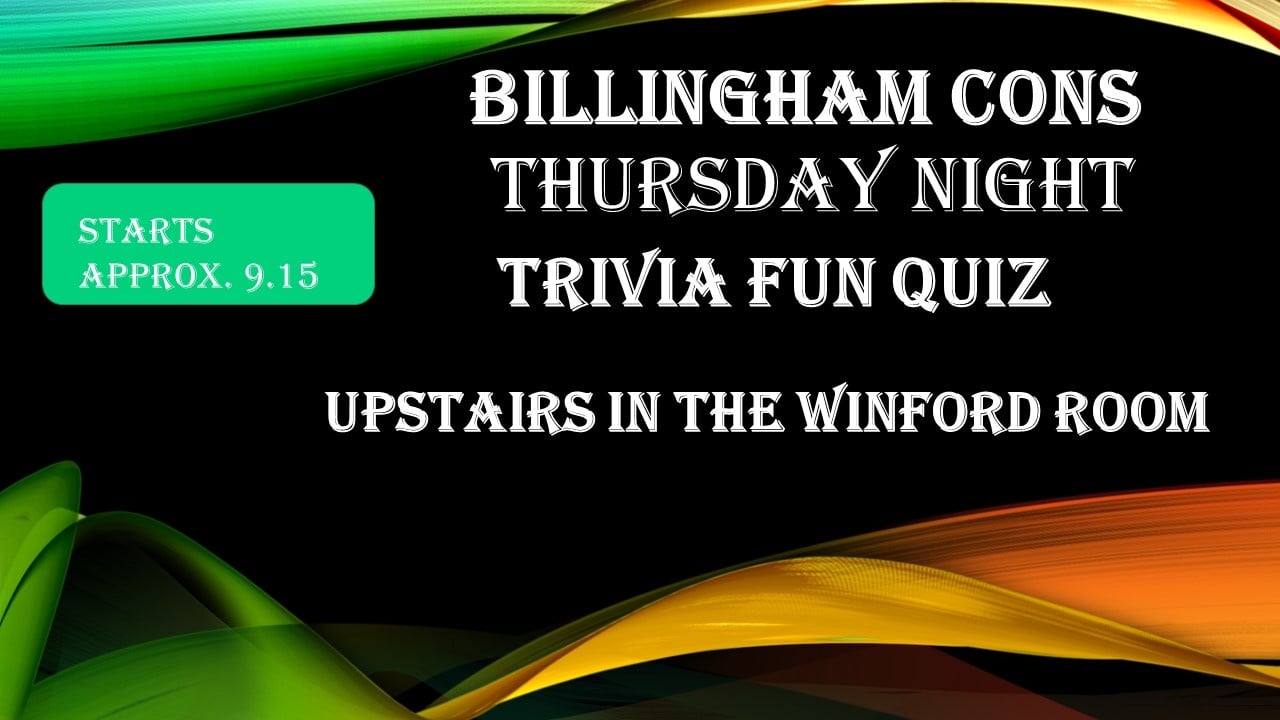 It's very definitely a quiz with a difference, Tommy's Fun quiz is a unique mixture of obscure general knowledge, with picture quiz and his world famous 5,4,3,2,1 were you can go in on clues worth 5,4,3,2 or 1 points.
All in the 'Winford Room' proceedings start around 9.15 pm.